Customer loyalty programme
The RZD Bonus Loyalty Programme was launched in 2012, driven by a simple model: passengers are offered the opportunity to purchase railway tickets with points earned through travelling. Six largest banks have become the Loyalty Programme partners: ALFA-BANK, ROSBANK, Bank Otkritie Financial Corporation, Raiffeisenbank, Loyalty Programs Center (Spasibo from Sberbank), and Gazprombank. We also established a partnership with the MIR Russian national payment system.
Partnerships enable customers to earn points faster through daily shopping and get faster access to the privileges offered by RZD Bonus Programme. Every sixth trip on average may be paid for with points, which is much faster than with airline loyalty programmes.
RZD Bonus Loyalty Programme's performance
1. New customers attracted to the RZD Bonus Loyalty Programme.
The number of customers who take advantage of the RZD Bonus Loyalty Programme has reached 5.1 million in 2019. Over 1.5 million tickets were purchased with points since the Programme started.
ПIn addition to such major banks as Alfa-Bank, ROSBANK, Bank Otkritie Financial Corporation, Raiffeisenbank, and Sberbank with its Spasibo from Sberbank loyalty programme, RZD Bonus Loyalty Programme was joined by a new partner, SMP Bank (a member of the MIR payment system). Under our agreement with VISA, Post Bank, Ak Bars Bank, UralSib Bank and FORA-BANK joined RZD Bonus Loyalty Programme.
Members of the RZD Bonus Loyalty Programme can now enjoy additional privileges in hotels. When visiting Irkutsk, Vladivostok, Saint Petersburg, Moscow, Petrozavodsk and other places, they are offered better deals and discounts on hotel rooms ranging from 10% to 20%.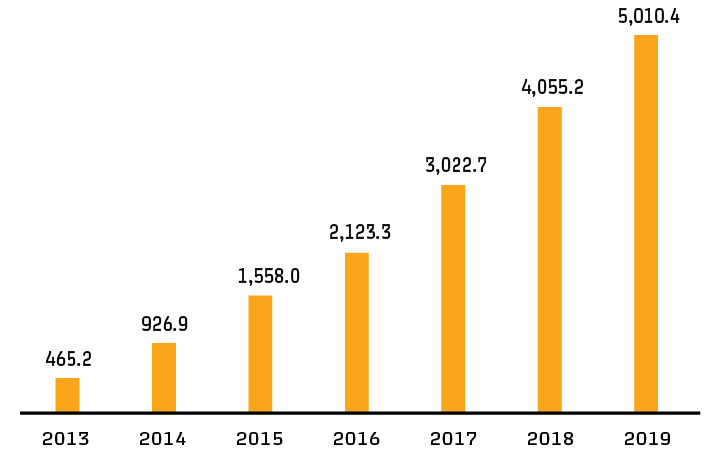 In September 2019, a new, advanced website of RZD Bonus Loyalty Programme was launched, offering a "WhatsApp Assistant" feature that enables fast online processing of Programme-related queries.
Registration with RZD Bonus Loyalty Programme is now available at any ticket office operated by FPC, which makes it easier to join.
2. Marketing initiatives were launched to promote RZD Bonus Programme and encourage its members to earn points faster and enjoy other tangible benefits from participation.
A total of over 20 promotions were run together with the partners, with prizes including travel discounts, movie tickets, foreign language course vouchers, and bonus points.
FPC has not borne any costs related to the prize fund. The wide-scale promotions with nationwide advertising support were carried out by ROSBANK and M.video, jointly with Microsoft. All expenses related to the promotions are borne by the Programme's partners, which makes RZD Bonus Loyalty Programme even more beneficial for the Company.
3. We have boosted RZD Bonus Loyalty Programme's profile both within the business community and among the target audiences of potential customers through participation in major nationwide events.
As a partner, the Programme provided prizes (loyalty cards and bonus points) to winners and contestants at:
Business Success Awards, January to September 2019
"Gorkyfest" festivals
New Wave contest in Sochi, September 2019.
In 2020, we intend to actively attract new members and expand our base to develop FPC's communications and marketing activities. We will also distribute tailored promo codes to Programme members and develop Family and Large Family special tariffs to be offered by the Programme.