Share Capital
As at 31 December 2019, FPC's share capital was RUB 171,961,040,539. FPC's share capital comprises 171,961,040,539 ordinary registered shares with a par value of RUB 1 each.
In December 2019, the Company launched an issuance of additional ordinary uncertified registered shares placed through a private subscription. On 26 December 2019, the Bank of Russia registered the resolution on the issuance of additional shares. State registration number of the additional issue is 1-01-55465-Е-005D. The report on the issuance was registered on 3 February 2020.
On 19 February 2020, amendments to JSC FPC's Articles of Association were registered, indicating that its share capital increased to RUB 186,961,040,539.
A nominee account was opened on 23 August 2018 in the register of FPC's registered shares maintained by National Settlement Depository. The number of FPC shares owned by National Settlement Depository is 0.
No shares are owned by the Company and its controlled entities.
FPC has no information on shareholdings exceeding 5% except for those already disclosed by the Company.
FPC's shareholders do not have any preferred shares or shares with different par value.
No shareholder agreements have been signed by FPC's shareholders.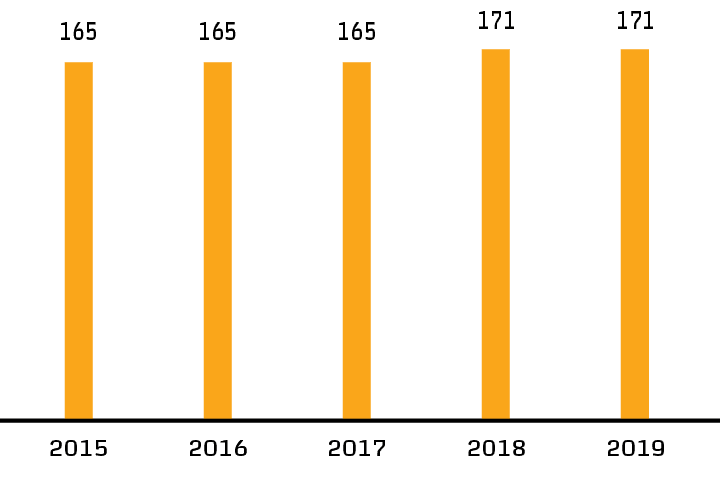 | Type (class) of securities | Registered ordinary shares | Additional registered ordinary shares |
| --- | --- | --- |
| Form of issuance | Uncertified | Uncertified |
| Number of shares issued | 171,961,040,539 | 15,000,000,000 |
| State registration details | 1-01-55465-Е | 1-01-55465-Е-005D |
| Par value per share, RUB | 1 | 1 |
Security holder
Number of voting shares
Percentage of voting shares, %
1-01-55465-Е
1-01-55465-Е-005D
Russian Railways
171,961,040,538
15,000,000,000
99.9999999995
KRP-Invest
1
0
0.0000000005
Total
171,961,040,539
15,000,000,000
100